Security Services Management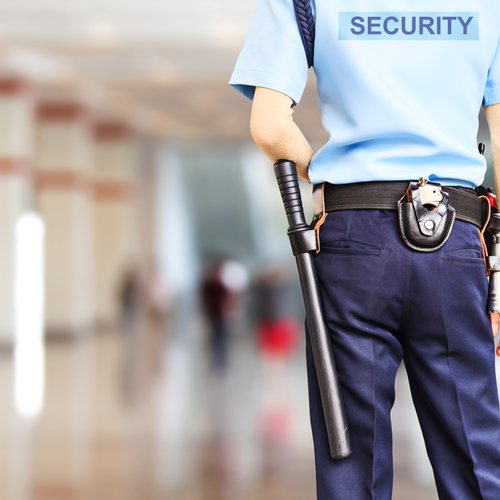 Baron Communications Inc. is recognized as a leader within the security services management industry. As a specialized security provider, we offer high levels of quality service to help resolve complex and unique situations for our clients. With comprehensive planning and the implementation of high quality procedures and systems, we are able to deliver superior security services that are designed to satisfy your company's specific needs and exceed your expectations for quality. We aim to develop strong, long term relationships with our clients, and leave no doubt in their mind as to who they can call on to handle all of their security management services in the future.
Baron Communications was established in 2008 and has wasted no time in establishing itself as the go-to name in security services management. Through hard work, we have quickly built a reputation for ourselves as a trusted networking and security company that you can always count on. All of our security personnel are highly trained and extensively experienced in the constantly changing security needs for different properties, including commercial buildings, government properties, offices, educational facilities, and residences. No matter what type of security services you require, Baron Communications can be your total package security solution.
Armed & Unarmed Security Personnel
We understand that every client's security needs are different, and that is why we offer both armed and unarmed security personnel services. All of our security personnel are highly trained and carefully recruited from among the most professional, responsive, and reliable candidates available. All of our security officers must pass a rigorous background investigation that includes criminal, credit, drug screening, and reference checks and must be of sound judgment, character, and always present a clean and professional appearance. Our armed officers, especially, are held to a rigorous standard of conduct and are required to have previous security experience and undergo regular re-certification programs.
In addition, we offer the security services of unarmed personnel who are trained in de-escalation tactics and how to properly defuse potentially dangerous and violent situations through non-violent and verbal means.
Transportation Security
Baron Communications is also the leading provider of a wide variety of transportation security services, including security screening and security support services for federal government and other commercial clients. Our transportation security officers are trained in risk-based security measures to help them identify, mitigate, and resolve potential security threats before they are given the opportunity to cause disruption or harm. We make it our mission to deliver high quality, dependable transportation security solutions to our federal and commercial clients to help make sure that your personnel, property, and information stays protected.
Event Security
Event security is a very important and challenging aspect of event management. Baron Communications has extensive experience in event security management, and we have proven our ability to successfully manage all security related risks for major and minor events alike. We are equipped to handle every aspect of your event including event screening, barrier protection, traffic management, fleet requirements, provision of communication equipment, and more. Whether you have a celebrity signing, VIP appearances, corporate events, or an athletic competition, Baron Communications has the experience and the personnel to ensure the security and smooth operation of your event.
If you are looking for professional security services management, including armed and unarmed security personnel, call Baron Communications today at 757-392-2226 or complete our online request form.