Audio Visual Equipment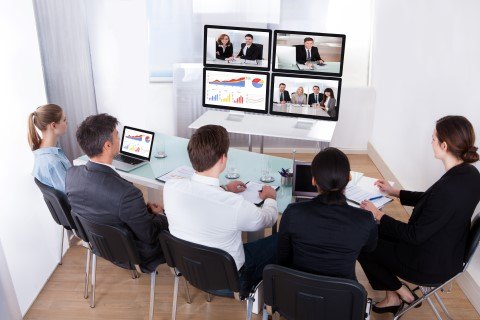 It's very important that you're able to keep your business up-to-date, and technology is advancing more rapidly than ever, so you need all the help you can get. At Baron Communications, our networking specialists can help you keep your business, governmental organization, or your home on the cutting edge with with state-of-the-art audio/visual equipment installation and networking services. Our professionals have the knowledge and training to make sure that any new AV components are properly wired and integrated into your networking system, and we can guarantee your complete satisfaction with all of our work.
Our professionals will work with you to determine your precise audio-visual needs, and we'll work to design a system that meets all of them. Our A/V services include:
Professional Audio Services
Video Conferencing
Broadcast Video
Streaming and Archiving
Digital Signs
Maintenance and Support
Audio-Visual System and Network Design
Smart Classrooms
Mobile Solutions
Call us today to schedule your consultation, and we'll be looking forward to assisting you.
A/V Networking Services
Whether you're a federal agency, an education institution, or a small business, if you need high-end audio-visual networking services, you can always rely on the professionals at Baron Communication. We provide design, engineering, and integration services for audiovisual and networking technology, and we can provide your organization with tailored solutions designed to suit your needs and your budget.
Our expert team is proficient in all aspects of audiovisual and networking systems, and we'll be able to offer insight and overcome any challenges to offer you a perfect installation.
HD Video Conferencing
The cost and time of traveling to and from events can take a toll on your business, but our high definition video conferencing services can offer a convenient alternative. Whether you need a one-to-one interview or a multi-site conference, we can help you connect with anyone, anywhere around the world. Our experts can help you communicate and share presentations with a virtual in-room experience.
We Provide Audio-Visual Services to Industries Including:
Commercial
Government
Healthcare
Education
Non-Profit
And More
If you are looking for an audio visual equipment professional please call 757-392-2226 or complete our online request form.