Design-Build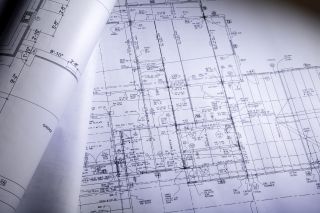 Design-build simply means that one team works together from the start of a project through to its completion, openly communicating and collaborating throughout the project. Design-build might seem like a simple approach to remodeling, renovation, and construction projects, but it's actually not the typical way to do things. Most of the time, two separate teams of contractors work on a remodeling project: one handles the design, and another takes care of the construction.
At Baron Communications, our team of Chesapeake Construction Contractors work together with the property owner from the beginning of the project through to its completion. Design-build services allow us to find great creative solutions to problems while minimizing costs and streamlining schedules.
Call us today to begin your project, or to ask any questions you have about services, and we'll be looking forward to assisting you.
What is Design-Build?
Design-build is a method of delivering construction service that provides property owners with one single contact for both the design and construction phases of project. With the design-build method, one single company works on the project and takes on the responsibility and contractual risks for every aspect of the construction. The design-builder will work on every part of the project, including:
Assessment and Estimates
Pre-Construction
Architecture
Schematics
Engineering
Post-Construction
The Benefits of Design-Build
With one single team working on every part of the project, there's always accountability for every part of the project. One single entity is responsible for the project, the final product, the cost, and the time-frame of the completion. Along with that, there are a number of other great benefits that the design-build method offers:
Rapid Completion
Smooth Process
Consolidated Costs
Better Solutions
The Design-Build Process
There are five phases in the typical design-build process:
Selecting your contractor.
Pre-construction assessment of property.
Design of project.
Construction.
Post-construction.
These phases may overlap as our team streamlines the process to make the job run as efficiently as possible. Our contractors will collaborate throughout the process to complete the project as quickly as possible and to ensure quality workmanship from beginning to end.
If you're looking for a design-build contractor, call Baron Communications at 757-392-2226, or fill out our online request form.