Cat5 & Cat6 Cabling for Networking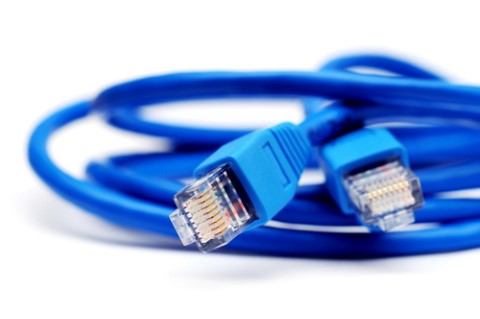 Whether you have a small business or a large office, you need to have Cat5 or 6 cabling for telephones and office computer networks. Baron Communications can help you upgrade, replace, repair, or implement a custom wiring system for your business with Cat5 and/or Cat6 cables and get your phone and computer system functioning properly. We understand that these systems are very important to your day-to-day operations, and our networking experts will do whatever it takes to ensure that they're functioning properly.
Our knowledgeable and experienced team is dedicated to quality work, and we'll be able to find solutions to even the complex networking issues. Our team consists of industry-certified technicians who can offer a complete range of voice, data, video, and internet networking services. We'll do whatever it takes to make sure that all of your data cabling needs are met.
Cat5 vs. Cat6 Cables
Category 5 & 6 cables can seem very similar, and for many networking novices, the differences between them are not readily apparent. If you're in need of Cat 5 or 6 cables, our networking professionals will work with you to decide which would be best for your office or business, and we can design and install them promptly and professionally. We strongly recommend that you have one our networking professionals consult with you before you choose which cable to use, but here are the main differences to consider:
Cat5 cables come in two varieties: Cat5, and Cat5E. In recent years, the Cat5 has become less as the Cat5E has gained popularity. Cat5E (or Category 5 Enhanced) became the standard around the year 2000, and they offer significant improvements on the Cat5, including up to 10 time faster speeds a greater ability to traverse distances without being impacted by cross-talk.
Cat6 cables were introduced only a few years after Cat5E cables, and they are used primarily as the backbone for networks, not as the cables that run the workstations themselves. Aside from cost, the reason for this is that while Cat6 cables can handle high amounts of data, their bandwidth is limited to 164 feet, after which the data will decay.
Cat6A is the newest iteration of the cables, and it utilizes a very thick plastic casing to help further reduce cross-talk problems. Cat6A can maintain its bandwidth for up to 328 feet of Ethernet cable.
Cat5 and Cat6 Cable Installation
Ultimately, Cat6A is the most "future-proofed" cabling option, but for most commercial purposes, Cat5E or Cat6 cables should be perfectly sufficient. Our networking experts will work with you to decide on the right kinds of cables for your business, then we can provide you with a professional installation. We'll make sure that your network is ready to help your business or organization run as efficiently as possible.
If you are looking for a Cat5 & Cat6 cabling professional please call 757-392-2226 or complete our online request form.