Williamsburg Networking Company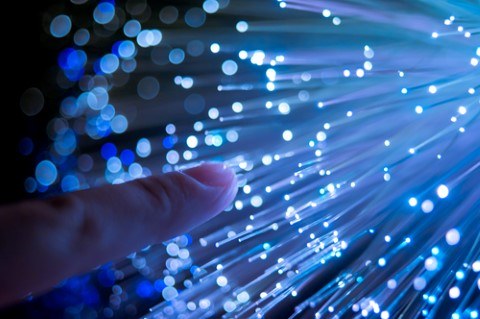 As technology rapidly advances, one of the most important parts of your business, governmental organization, or even your home is a networking system that is reliable, efficient, and secure. At Baron Communications, our networking experts understand how important your network and all of its components are to your daily operations, so we strive to ensure that they're always in excellent condition and able to work with each other well. We provide a number of different services and products, including cabling services, business phone systems, and security and access systems. We'll work with you directly to choose the products that will work best with your organization and to design the systems that we install.
Our experts have been providing our quality networking services to Williamsburg home and business owners and the surrounding areas since 2008, and we've developed a strong reputation over the years by consistently providing the best service and workmanship to each of our clients. We know how important our services are to your home or organization, so we're always ready to do whatever it takes to make sure that your network is in great shape.
Give us a call today to ask any questions you have about our products and services, or to schedule a consultation, and we'll be looking forward to assisting you.
Fiber Optic Cabling in Williamsburg
Fiber optic cables are the most efficient and effective form of cabling on the market. They support higher bandwidths than any other form of network cabling, which means that they can transmit more data at higher speeds and with greater fidelity than other types of cables. However, in order for your organization to benefit from these speeds, you need a network that will support these speeds, and your fiber optic cabling system must be installed properly and in accordance with a stringent set of guidelines.
Our experts will be able to ensure that every part of your cable and networking system is properly designed and installed. During our initial consultation, we'll work with you to determine the specific networking needs that you have at your Williamsburg business or government agency, and we'll create a fiber optic cabling system that will increase productivity and efficiency.
Williamsburg NEC Phone Systems
Over the last 5-10 years, communication methods and networking system have changed tremendously, and one of the biggest priorities any organization has is making sure that their communication system is modern and efficient. Our networking experts can work with you to find NEC phone systems and products that will enhance communication with your clients and within your Williamsburg organization. We'll design the system with you to ensure that it meets all of your needs, and we'll make sure that it's easy to use, functional, and reliable.
Professional Networking Services By Experts You Can Trust
If you are looking for a networking professional in Williamsburg please call 757-392-2226 or complete our online request form.