Chesapeake Networking Company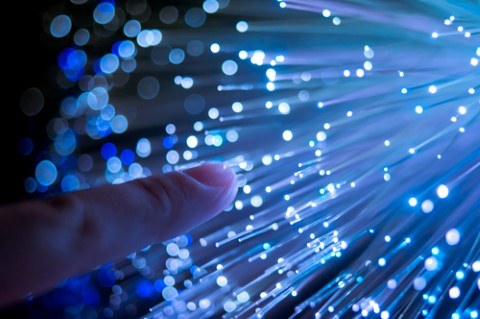 Having a network system in Chesapeake that is up-to-date, reliable, and efficient is a necessity for businesses, governmental organizations, and even homes in today's world, and at Baron Communications, we understand that. Our networking Company can provide you with a wide array of different products and services to help you keep your home or business always running as smoothly and efficiently as possible, including business phone systems, cabling for networks, and security services. We work closely with each of our clients to help them select their products and design any systems we install, and we always guarantee their complete satisfaction with our work.
We've been working with government organizations, businesses, and residents in the Chesapeake areas since 2008, and in that time, we've earned our solid reputation by consistently providing our clients with high quality products, professional customer service, and superior workmanship at every job that we perform. We understand how integral our services are to modern homes and workplaces, and we always strive to ensure that every part of your networking system is as functional and efficient as possible.
Call us today to ask any question you have about our products and services, or to schedule a consultation, and we'll be looking forward to working with you.
Fiber Optic Cabling in Chesapeake
Fiber optic cables are highly efficient and they support much higher bandwidths than other forms of network cabling, so they can transmit higher amounts of data more quickly and with greater fidelity. Fiber optic cables can provide your organization with a number of excellent of advantages: they can increase your organization's efficiency and productivity. However, they need to be installed in accordance with stringent guidelines in order for you to receive those benefits.
Our Chesapeake networking specialists have tremendous experience with fiber optic cables and cabling services, and we'll be able to ensure that your network is perfectly designed and professionally installed.
Chesapeake NEC Phone Systems
No matter what kind of business, commercial property, or governmental organization you're running, communication is one of the most important keys to its success. In the past five to ten years, communication has rapidly changed, and making sure that your business phone system is up-to-date and effective is critical to your organization. To keep your business or other organization operating as well as you possible, you need a quality phone system to communicate with your clients and for your employees to communicate with one another.
Our Chesapeake networking experts will work with you directly to determine the communication needs that you have at your property, and we'll help you select your products and design a phone system that will best suit your needs and your budget.
Professional Networking Services By Experts You Can Trust
If you are looking for a networking professional in Chesapeake please call 757-392-2226 or complete our online request form.