Electrical Services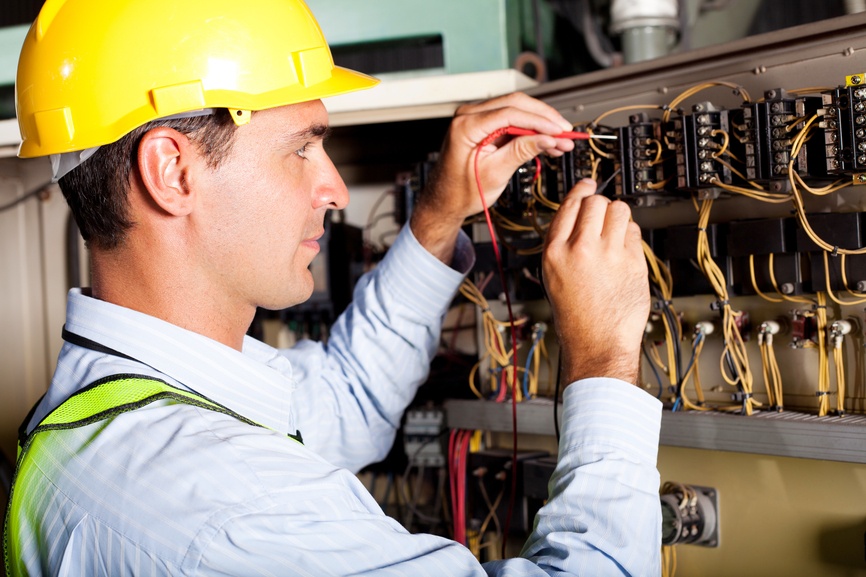 Electrical systems are very complex and very difficult to work with. They can also be very dangerous. When you need to have electrical work performed on your property, it's important that you hire a licensed professional electrician who you know you can trust with the work. At Baron Communications, our General Contractors will always be able to handle any electrical work safely and efficiently.
Our professionals will always adhere to local electrical codes, and we can provide any kind of electrical services that you may need for your property. We strive to provide the highest quality workmanship at every job that we perform, and we'll do whatever it takes to guarantee your complete satisfaction with all of our work. We understand how important your electrical system is to your property, so we never take our responsibilities lightly and we always work hard to keep your electrical system in excellent condition.
Our Electrical Services Include:
Commercial and Industrial Electrical Installations
Design-Build Services
Parking Lot and Street Light Installations
Uninterruptable Power Source (UPS)
Energy Efficient Lighting Retrofits
Utility Duct Bank Installations
Specialty Systems and Technology/Communications Services
Fiber Optic Cabling
Structured Cabling
Wireless Communications
Cad Access Systems
A/V Systems
Energy Audits
Security Systems
Closed Circuit Systems
Fire Alarm Systems
Our Electrical Contractors
All of our electricians are qualified and thoroughly experienced, so we can always guarantee high quality electrical services no matter how small or large the job is. We'll do whatever it takes to keep your electrical system in great condition, and we'll complete every job as safely as possible. Our professionals will be able to guarantee that your electrical system is efficient and safe for use, and all of our work comes with a satisfaction guarantee.
Electrical Inspections and Maintenance
Making sure that you have a safety inspection regularly will guarantee that the system is ready to be used as consistently as it will be. The inspection will:
Reveal whether any of your electrical circuits or equipment are overloaded
Find any potential shock risks and fire hazards
Identify any defective electrical work
Highlight any lack of grounding or bonding
Our electrical safety inspection will also include tests of your wiring and any of your electrical equipment to make sure that they are all safe for use.
If you're looking for an electrical contractor, call Baron Communications at 757-392-2226, or fill out our online request form.