System Infrastructure Renovation, Upgrades, & Expansions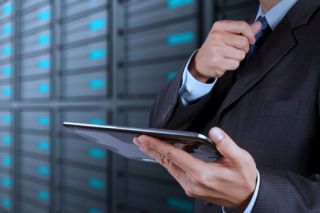 Our system infrastructure services such as renovation, upgrades, and expansions are designed to help commercial clients keep their server rooms and telecommunication closets in the best condition possible. These parts of a commercial or industrial property are extremely important to an organizations daily operations, and our professionals will be able to ensure that they're always as functional and reliable as possible.
The networking and communication professionals at Baron Communications will be able to thoroughly tackle any renovations or expansions that you need for your server or telecommunication system, and we'll always guarantee your complete satisfaction with the work that we provide. Our experts will be able to tackle any project that you need completed and ensure that your system infrastructure is ready to support all of the needs of your organization.
Contact our Chesapeake General Construction Contractors today to begin working on your project, and we'll be looking forward to assisting you.
We Provide Our Telecommunication and Server Room Expansion Services to Organizations Including:
Industrial
Healthcare
Hospitality
Higher Education
Professional Office
Federal Government
Military
Commercial
Airport and Airfield
Telecommunication Closet (TC) Renovations
Telecommunication Closets (TC) are an extremely important part of many different industrial and commercial properties. It's very important that they meet standards and can provide the entire property with all of its telecommunication needs. Our experts can help you re-design and renovate your TC to ensure that it's able to meet all of the demands of your industry and organization.
Server Room Renovations and Expansions
Server rooms and data centers play a crucial role in many businesses and organizations. As your organization grows and expands, your server room will need to as well. Our experts can handle every aspect of a server room renovation or expansion and guarantee that your data center will be totally reliable and fully functional at all times.
If you're looking for system infrastructure renovations, upgrades, or expansions, call Baron Communications at 757-392-2226, or fill out our online request form.