Are Security Cameras Effective?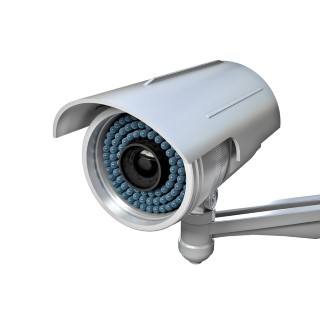 Crime and burglaries occur around the world, and they don't show any signs of stopping, so protecting your office or other commercial property is extremely important. Preventing crime and theft on your property is a huge priority, and there are a number of great security systems that the networking professionals at Baron Communications can help you design and install.
One of the popular security systems available for business and governmental properties is CCTV cameras. Video surveillance is a great to actively deter thieves and vandals, and they can also provide you with evidence should any criminal activity occur on your property. Our professionals can provide you with the most advanced security cameras on the market, and we can them connect them directly to your network so that you have access to their displays no matter where you via computers, smart phones, and tablets.
Before you invest in a video surveillance system, you'll want to know that it will be an effective measure for security. Our experts design security camera systems to be perfect for your security needs and your property, and we'll do whatever it takes to ensure that they're as effective as possible.
Types of CCTV Security Cameras
HD Cameras: High Definition cameras come with the capability to capture 1080p video images. These cameras have to 24 infrared LEDs, as well as noise reduction technology to provide the clearest image possible. They'll give a clear view up to 80 feet in complete darkness, and up to 120 feet in ambient lighting.
PTZ Cameras: "PTZ" stands for Pan, Tilt, and Zoom. These cameras are typically installed high on walls or ceilings and they provide wide coverage. An operator can pan, tilt, or zoom the camera to get more details. They are most useful in crowded areas, or for gatekeeper functions.
Thermographic Cameras: Thermographic cameras are cameras that are sensitive to heat and form an image using infra-red imaging. These cameras are useful in night vision, building inspection, law enforcement, chemical imaging, and pollution control.
Our professionals offer these and other types of CCTV cameras, and we can help you decide which type of camera would be most effective for your commercial property.
How Do CCTV Camera Systems Benefit You?
Protection for Employees: If you're in an industry in which your employees need to deal with customers in person on a regular basis, security cameras can prevent stressful situations from turning into threatening ones. They'll also help to protect your employees from false allegations.
Prevent Crime: CCTV cameras help investigators know how crimes occurred and catch perpetrators. They'll also let potential criminals know that they're being watched, which can be a major deterrent.
Create a Safe-Feeling Environment: Security cameras will help to inspire confidence by making your property feel safer and more secure.
Professional Networking Services By Experts You Can Trust
If you are looking for a networking professional please call 757-392-2226 or complete our online request form.