Top Reasons To Change To A Business NEC Phone System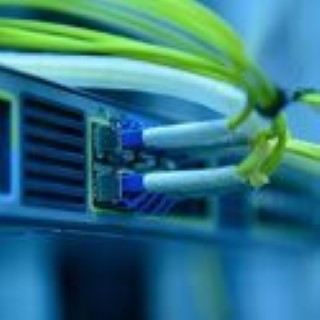 Having an effective business phone system for communications is important for every company. The NEC phone system is one of the most innovative, advanced communication system that uses Voice Over Internet Protocol. VOIP phone systems transmit communication over the internet rather than through a standard phone line. This type of technology is very useful for many reasons. Each phone line is given its own IP address, so it works just as if it were still plugged in at the office.
But that's just one great feature of the NEC phone system, there are more reasons to consider it. If you have a small to medium sized business in Chesapeake, the NEC phone system is the perfect starter phone system because of its scalability. You can always scale up by adding in very affordable new phone lines as your business grows.
NEC Phone Systems Are Scalable & Flexible
As a business owner, you know that things often change for the better. Having a phone system which can easily be integrated with new features is important. Being able to purchase one line at a time is also invaluable. Installing a new business phone system is an investment, so it's a smart choice to install one that will easily meet the future communication needs of your growing company.
NEC phone systems can be purchased one at a time and then added onto later. This is very beneficial for small start-up businesses who need to manage growth while not being forced to pay for lines they don't need. A small business can start with any number of phones in the beginning and add lines on at any time with the NEC phone system. Comparable phone systems often require that you buy and install a new station blade whereas NEC phone systems can be installed one line at a time for only a license fee of $30 per line.
NEC Phone Systems Cost Less To Own
Cost is always a factor for any businesses, so anytime you can get the same powerful communication systems with reliable equipment at a better price, it only makes sense to do so. Because the NEC phone system is scalable and is usually the least expensive option available, the total cost of the equipment is less than other business phone systems. You have the same great features in a phone system that is just as competitive for the service you are currently being provided. It provides the business a higher level of productivity and offers effective communication solutions for your business operations such as:
- Built-in conferencing system - Enhanced voicemail features - Single number which can be reached from anywhere - Mobility & wireless solutions - Lower start-up costs
NEC Phone System Named The Top 50 Innovator
NEC is a leading global company in innovative business system communication technologies. The BCG, or Boston Consulting Group, recognized NEC as one of the 50 most innovative companies in the world in 2015. BCG advises companies all over the world on business management. NEC has over 65,000 patents in IT, communications, and biometrics technologies. The NEC phone system is a top rated contender in today's market but is one of the most affordable and flexible communications solutions.
Where To Find More Information About NEC Phone Systems In Chesapeake
There are many benefits that you should know about the NEC phone system. It really helps if you have an expert to talk to personally so that all your questions can be answered. Baron Communications, Inc. is the local Chesapeake NEC phone systems expert. We regularly work with and consult with local businesses about the latest technologies available on the market, so we would be glad to advise you on the best options for your particular business. Just give us a call at the number below.
We are also available for NEC phone system repairs, so call us if you have problems with it. Our highly skilled Chesapeake telecommunications experts will be able to identify the problem quickly and fix it for you.
Professional Networking Services By Experts You Can Trust
For more information about NEC Phone Systems in Chesapeake, please call Baron Communications, Inc. at 757-392-2226 or complete our online request form.